Reggae Covers & Mashups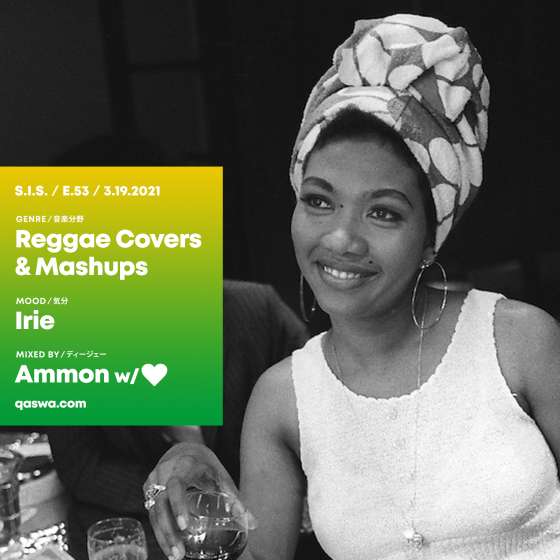 Download
Shelter day 364, March 19th, 2021—installment 53 of live-streamed, all-vinyl DJ sets during the COVID-19 pandemic.
Marking one year since the first Shelter in Sonance livestream, and just over a year since California put restrictions in place that ended our ability to physically gather in groups to listen to music. Music has always been my warm blanket, my big hug when I'm down. Entering into the unknown is always a bit scary, so this little practice of sharing music has been a healing process for me. I'm grateful to all of you who have dropped in, commented, downloaded and shared — the feedback loop amplifies the love and connection.
This mix features Reggae covers and mashups of popular Soul, Disco and Pop songs from the past — a little sunshine for the first day of Spring! Enjoy!
Tracklist
The Beatles vs. Seeed - Reggae Rigby
Peter Tosh - Here Comes the Sun
Marvin Gaye vs The Chosen Few - We'll Get It On
Ken Boothe - Ain't No Sunshine
Richard Ace - Can't Get Enough
Bob Marley vs Marvin Gaye - Healing In Vain
Latisha - I'm Every Woman
The Tamlins - Smiling Faces Sometimes (Extended Mix)
One Blood - Be Thankful (Lexx Discomix)
Jstar - I'm Dubbing Out
David Bowie - Golden Years (Jeremy Sole KCRW Remix)
The Dynamics - Miss You (Extended Disco Version)
Taggy Matcher - Rappoors Delaaght (Instrumental Version)
The Dynamics - Money (7 Samurai disco version)
Black Harmony - Don't Let It Go To You Head
Posted
Mar 19, 2021
Tagged
Share