Unison 5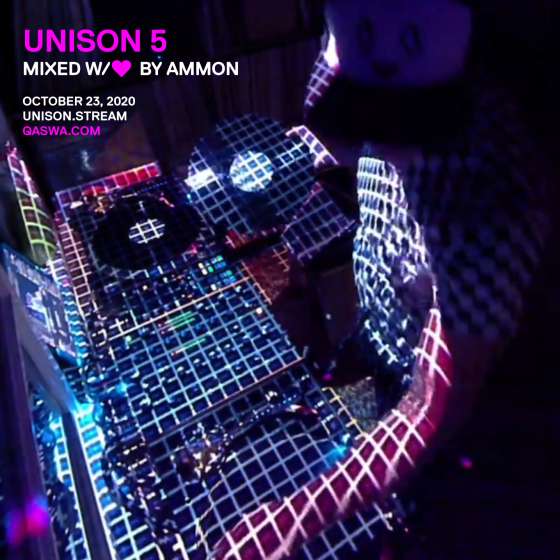 Download
First 5 mins missing from video :(
The global pandemic has had a devastating impact on nightlife and the lives of working DJs. Many friends who are full-time working DJs and performers have had their lives turned upside-down. As a technology innovator and DJ, I've seen digital transformation and acceleration caused by the pandemic across most industries, including entertainment. While virtual music events are a far cry from the real thing, innovation has been noteworthy.
Unison was created by a number of prominent Bay Area DJs as a way to continue community events, but has also focused on raising money for many who have been most greatly impacted by the pandemic. The Unison crew involves many technologist who have experimented with the bleeding edges of streaming and virtualization—such as hyperverse VR experiences and high-end event streaming services.
I was invited to play with the "Blue Stage", which is affiliated with The Ambient Mafia crew. For this set, I was excited to share some of my recent projection mapping work. I first started working on projection mapping when I was the XD Director at Obscura, and love the potential of audio/visual harmony.
The mix features classic chillout cuts, from the early 90s to the present. All vinyl and, as always, mixed with love. Enjoy!
Tracklist
Dr Psychedelic - Let's Try Some Energy
Richard Houghten - Sample Hat
Felix Laband - Ding Dong Thing
Lusine - Dr Chinme
A Positive Life - The Calling (Ambient Mix)
Rocha - Night Music
Pub - Overcome
Telekinetic Soulmate - Illumination
Quiroga - Sognandounacosa
Alan Watts - The Dream of Life
The Detroit Escalator Company - ∆
The Bionaut - Second Hand Furniture
Nav Katze - Wild Horses (Global Communication Remix)
Posted
Oct 26, 2020
Tagged
Share